Over the years Shared Earth has sold many brands of fair trade and ethically sourced chocolate but none have been as popular as the 'Choc Affair' chocolate that we sell now.
We're completely taken in by their beautiful packaging and outrageous flavours. No other manufacturer I've come across can put rose with raspberry and make a combination that borders on heavenly.
Taken from Shared Earth's Blog
Choc affair provides:
An innovative & interesting product range
An ethical brand you can trust
Great margins for your business
A quick order turn around
Personal customer service & friendly sales support
Product sampling
---
INCREASING YOUR SALES
We understand that your business is gold, and your aim as our client is to increase your retail sales. With 10 years in the business we have a clear picture of what products will work within the different market sectors, and we are delighted to be able to help you with your choice. With regular samples and sales support, we are your perfect partner in the world of chocolate.
ETHICAL TRADING
Your ethical sourcing and the story you can tell is important to your customer. We financially invest in a Cocoa farming co-operative in Colombia, and support the work  done by the International Cocoa Initiative. educating farmers against child labour practices.
We also employ people who may struggle to gain experience and employment elsewhere and are delighted to be working with vulnerable children and an orphange community in Uganda.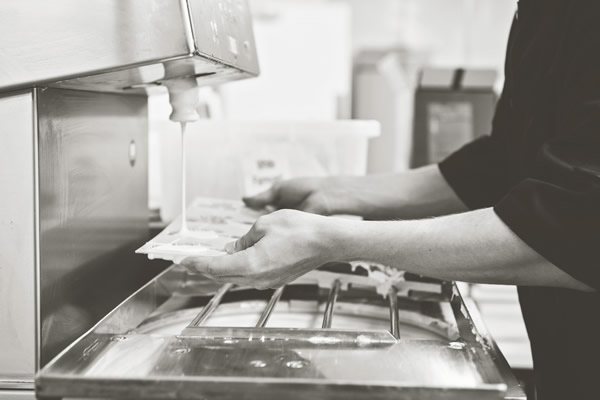 OUR VALUES
You hear this all the time, and yes it sounds cliché. Here at Choc affair HQ our passion IS to make the world a better place through the mouth-watering magic of chocolate & our values are as natural to us as our ingredients are.
A family-run business based in York we aim to inspire both through our business practices and our exceptional range of divine chocolate treats.
If you'd like to find out what makes us tick, check out the links below that explain our core values.
OUR SERVICE ASSURANCE
We want you to be delighted with each Choc affair encounter you have – after all, chocolate should always make you happy!
As a company run by human beings we know we can never be perfect but we are committed to improving and always welcome feedback to help us do so. We're a friendly bunch so please don't hesitate to contact us.
OWN LABEL PRODUCTS
We understand that YOUR customers love YOUR brand, and this is where you need brilliant partners to make your brand come alive. We partner with many businesses of all sizes to create their ultimate chocolate range. Please do take a look at our brochure for the background information, and call us to discuss bringing your brand to life through chocolate.
DELIVERY
Our despatch team, make sure they carefully wrap your orders for shipping. Using our courier service we strive to make sure your chocolate reaches you in perfect condition.
If for any reason it doesn't please call us and we will put it right.