ETHICAL TRADING
When you enjoy a chocolate treat you want to know your pleasure doesn't come at someone else's expense, so we make sure our business is as ethical as possible.
Our chocolate is sustainably sourced and we are passionate about developing long-term and personal relationships with our suppliers to allow us to invest in their future success.
Leading this is the partnership we have with a cocoa growing co-operative in the Huila region of Colombia.
We actively seek to employ people who may struggle to gain experience and employment elsewhere and are delighted to share some of our profits with vulnerable children and communities in Uganda.
FOCUS ON SERVICE
We want you to be delighted with each Choc affair encounter you have – after all, chocolate should always make you happy!
As a company run by human beings we know we can never be perfect but we are committed to improving and always welcome feedback to help us do so.
If anything we do should ever fall below your expectations we would welcome the opportunity to put things right. We're a friendly bunch so please don't hesitate to
contact us.
TEAM WORK
A happy team makes for a happy customer.
We are serious about making excellent chocolate but recognise that if we have fun while we make it, your experience as a customer will be enriched.
We believe it's vital to look after the welfare of every single employee and to work in partnership with our suppliers in order to give you the best experience possible.
Everyone involved in Choc affair is part of the team and has a role to play in ensuring our existence puts a smile on someone's face.
OPEN & HONEST COMMUNICATION
Trust is key in any relationship and we are fully committed to being responsible and transparent in all of our business practices so you can rest assured that we will do what we say we will do.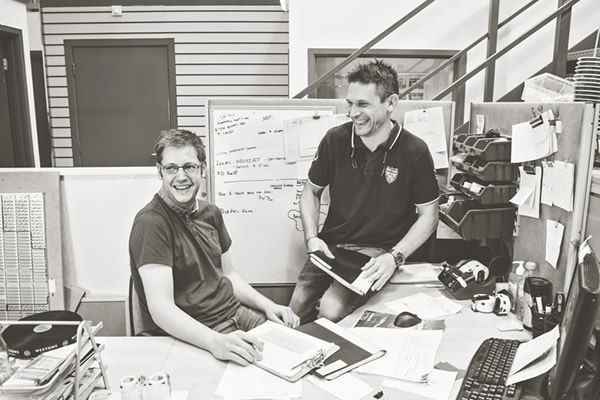 As a team we value honest, respectful and open communication, with the aim of understanding the world from each others' view, and you, as a customer or supplier, are a key part of the conversation. If you have any feedback on our products or service, we would love to
hear from you
.